Tellico 3.4.1 is available, with a new data source, several updated sources, and a few bug fixes.
Features
A new data source for TheTVDB was added.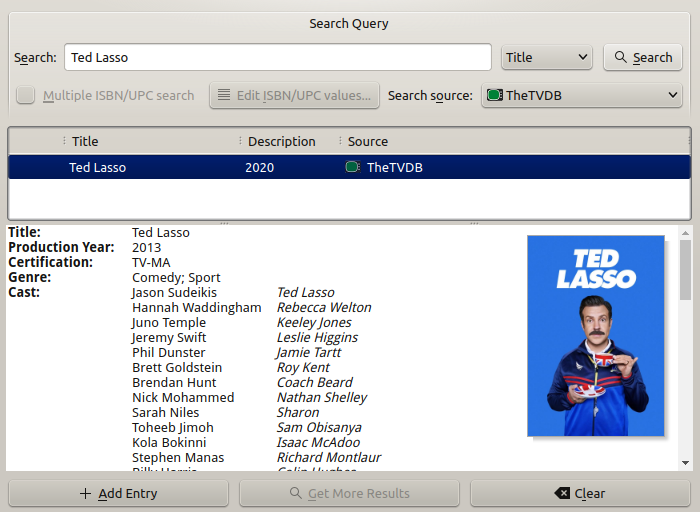 A new Year Distribution chart was added to the available reports.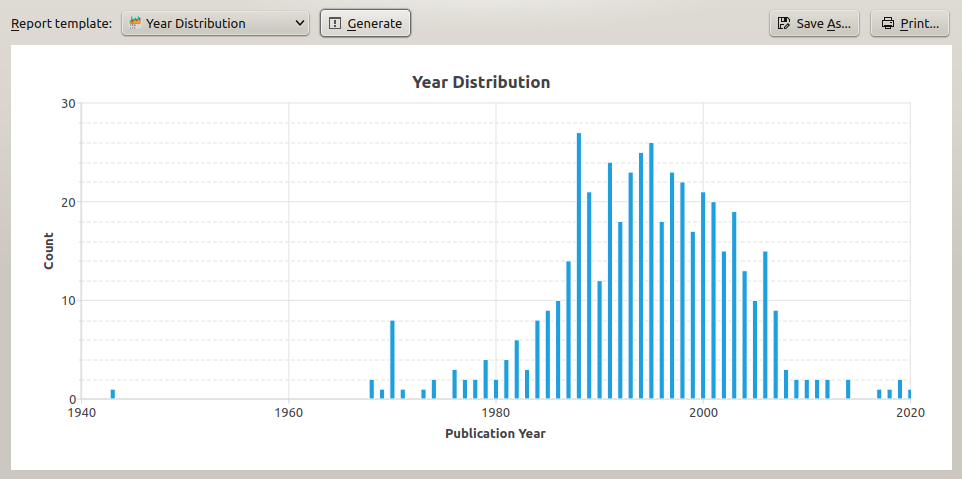 Improvements and Bug Fixes
The TMDb data source was improved to search for TV series.
Charts can now be saved as .png files in addition to being printed.
The DBUS interface for installing templates now returns a reply to indicate success.
Image loading now attempts to account for orientation metadata (Bug 436683).
Relative links are now handled correctly from the Entry View (Bug 436071).
Please do let me know of any regressions in functionality, compilation problems, bug in the behavior, or suggestions for improvement!